A SPIRIT PORTAL INTENDED TO INSPIRE, INFORM, AND UPLIFT EVERY SPIRIT SEEKER.
ALL ARE WELCOME!
Our Credo: LOVE MOTIVATED, SERVICE ORIENTED, TRUTH ACTIVATED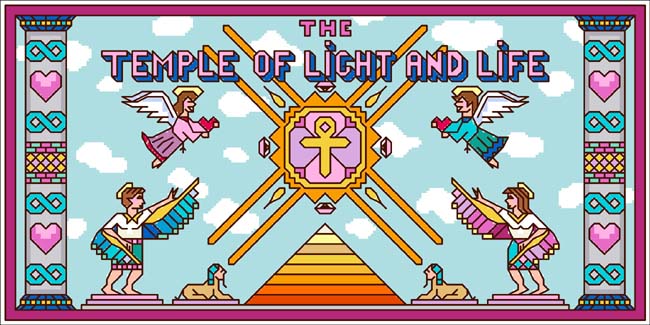 Welcome all Spiritual Seekers to the Temple of Light and Life! Here you will discover inspirational information designed to advance greater belief in God and His Spiritual Purpose for each person, family, nation, the planet and beyond. However your faith takes form in your spiritual journey, you are welcome here! It is up to each individual as to what their personal beliefs are, from the ancient to newer thought or revelation. Knowing and relating to God we believe is universal and the most important life activity!

What you as the spiritual aspirant will find promoted here at the Temple of Light and Life is:
1.The PERSONAL relationship with God-the basis of all life.
2.Better relations between all human beings and their religions.
3.Spiritual development of the inner life and soul growth.
4.Inclusion for all who are sincerely interested in spiritual growth.
5.God-consciousness and practising His Presence at all times .
6.Living spirit ideals in human life-love,truth, beauty, and goodness.
7.Learning about other philosophies, being open minded and spirited.
"Discover the reality of the Presence of God in personal experience, grow in the ability to feel the Presence of God!"